I discovered the joys of
Craftsy.com
a few months ago now, and love it.
Last week, they had a $9.99 first class offer, so I signed up for Plus Size Pattern Fitting and Design with Barbara Deckert.
What an amazing class. With the class itself you even get a free Vogue pattern , that alone in NZ is $30 value!
V8815
I spent every night lying in bed watching the videos, the pattern hasnt arrived yet, but it's so great seeing how things are done, and I cannot wait to get started on it. My boss made a top out of this same pattern last year and it looks fab. I didn't think this type of pattern would work for plus size, but all the examples I've seen look absolutely great.
And something that some people don't know, and I didn't know until today - is that when you buy classes etc from Craftsy, you get "points" and by filling out parts of your profile you get more points. 10 points gives you another free class (thats like $60nzd value!)
So today, I earned enough points, to get a whole new class.
This time it's Pant Fitting Techniques by Sandra Betzina and once again, you get another free pattern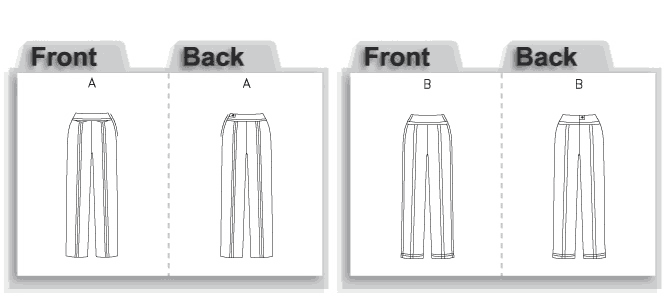 V2948
I've just watched just a couple of the lessons so far on the pant fitting techniques, but just seeing the lines explained in a video makes total sense!
I realise I sound like I'm getting commission lol, but I'm truly not, just thought I'd share it for those who haven't been entirely convinced by the class details etc. I learn a lot by looking at pictures on blogs etc, but seeing them done in a video where you can rewind, ask questions to the tutor herself is just like classroom learning. I love it!